Hi, I'm Michelle.
Learn web techniques and marketing strategies with me.
Find free trainings on YouTube or take a deeper dive in my courses—coming soon!
Watch my latest YouTube video
I release videos every week on web design, marketing, and content creation strategies. If you haven't subscribed yet, what are you waiting for? Hit the button below to stay up to date with my latest releases.
Looking for something specific related to your website or marketing materials?
If you have a particular topic you'd like to know more about or a tutorial you would like to see on my YouTube channel, send me an email! You can reach me at hello@michellethecreator.com.
Creative Resources for You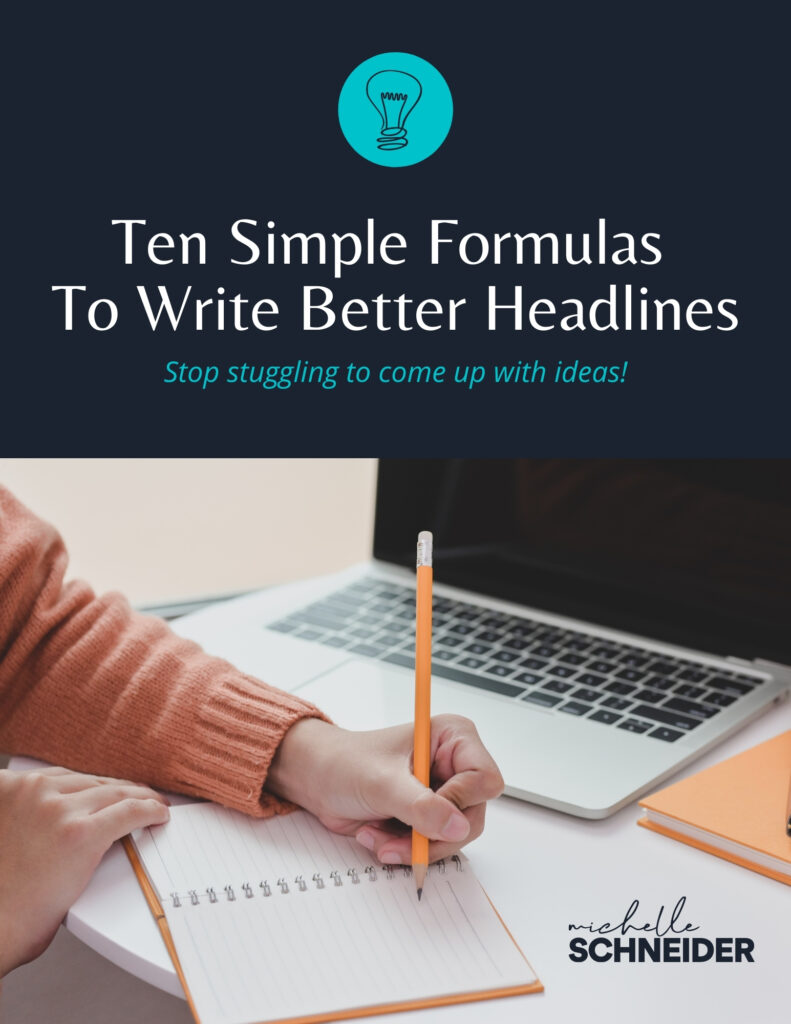 Creating web content but struggling with creative headlines?
Download my free guide to writing better headlines. Access my PDF, Ten Simple Formulas To Write Better Headlines, to create copy that catches your reader's eyes.